RoboLinux
A Debian-based operating system Robolinux is one of the best Linux distros for your desktop. It can be the best program migrating to Linux for both SOHOs and enterprise. It also plays an important role in solving some problems while leaving another desktop platform. This is why it is considered the best Windows alternative.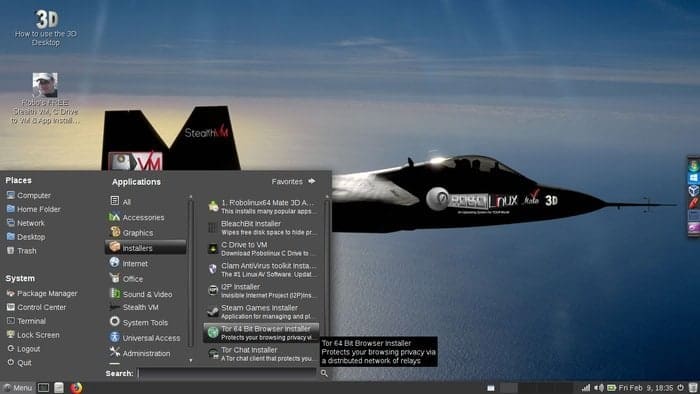 Windows operating system has a major problem that is a virus attack. But, all the Linux distros are safe from dangerous viruses and malware also. Not only this distro, but it's also true for all the Linux distros.
This operating system allows you to add or remove software from the system menu as like Microsoft Windows. And, the synaptic manager let you control the Linux software. It is an excellent solution for home office, enterprise, and SOHO users who are looking for a protected migration from the other desktop platform.
The blazing fast Robolinux 9 Series Cinnamon & Mate 3D 64 bit Raptor LTS 2021 versions have been upgraded with new kernels, hardware drivers and over two hundred security + application updates so we can provide you with the best Operating Systems possible!
As usual Stealth VM, C Drive to VM + the App Installers & Expert Tech Support is FREE!
All current Robolinux 9.5 users can upgrade to version 9.6 in just one click by using the built-in

Robolinux Auto Upgrade button in the main menu.

For all downloads click the "Files" button above. You can find MD5 & SHA1 checksums

by clicking on the "i" next to each file.

Please support Robolinux on Patreon.
Robolinux latest Versions
Download instruction:
After 5 seconds, Skip Ad
*Just "Deny" all notification appears on your browser.